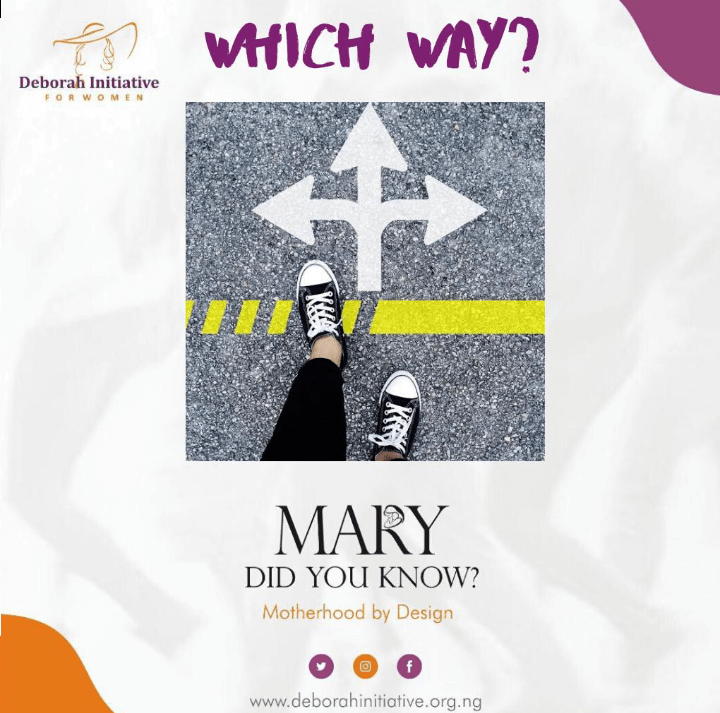 Which Way?
It was about 11am on a Saturday and Mrs. Ajala was doing the dishes when her husband walked in to the kitchen.
Him – Hello darling. Why are you cooking, cleaning the house and doing the dishes all by yourself?
Her – I need to fix things in the house Darling.
Him – And where are our children? They are already 11 and 13 years!
Her – Darling, they are sleeping. You know today is Saturday.
Him – So, since it is Saturday, they should sleep all day?
Her – Not like that but…
How familiar is this scene to us?
Does it sound like the excuses we make for our children when they exhibit similar tendencies? It could be in the area of courtesy, cleanliness, studying, relationship, honesty, worship etc.
Hey sweet parent, have you ever sat down to ruminate on this scripture:
"Train up a child in the way he should go: and when he is old, he will not depart from it" Prov 22:6 (KJV)
Amazing scripture, isn't it? Mamas and Papas (for it is not only the duty of one. However, if you are alone on this journey, be encouraged. God is ever present), do we know that these our children given to us by God are like sojourners and we are their guides? WHAT ROUTE ARE WE LEADING THEM ON?
They are like a garden to tend for the benefit of all. How are we caring for our garden(s)? THESE CHILDREN WILL GO SOME DAY. Yes, you read right. They will leave us to make their way in the world. That's what the Bible says. They will go on to be mothers, fathers, CEOs, pastors, builders, musicians, artists, doctors etc.
Irrespective of what we are planning or thinking God wants for them, there are some key pillars that will keep them standing as responsible adults: CHARACTER, GODLINESS, FAITH, HARD WORK among others and we are their first Mirror.
How do we achieve this feat?
✔️Bring them to Jesus.
✔️ Teach them in love.
✔️ Create an enabling environment.
✔️ Stop giving excuses for their misbehaviors.
✔️ Seek enlightenment about parenting.
✔️ Pray, pray, pray and pray.
These are done through MODELLING – Be an example, MASTERING – teach appropriately and MENTORING – Be a true guide.
There are many other things we may not cover here but one thing to keep in mind is that, these children will go. Which Way will we lead them on today? Whatever our decision is today, it will result in REJOICING OR REGRETTING tomorrow. May the later not be our portion.
So, wherever we are today, pregnancy, newborn, toddlers, infants, preteens, teens etc., it is not too early or late to take the best actions to make our children responsible for tomorrow employing God's absolute wisdom which He has generously made available to us.
Writer: Sandra Onojetah