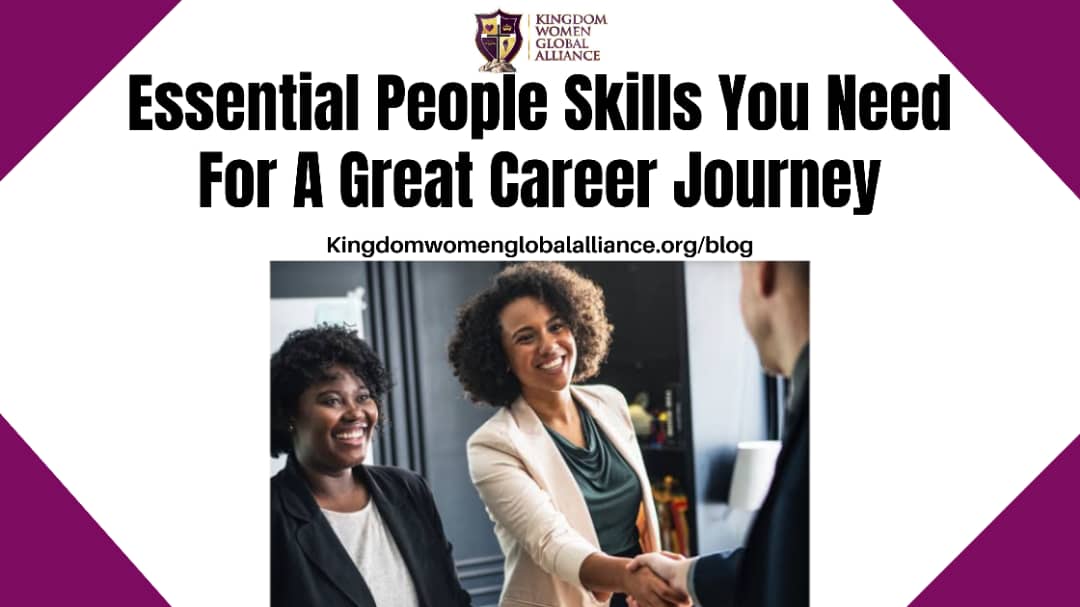 Essential People Skills You Need For A Great Career Journey
The value for people skills is on the increase, technical or hard skills are no longer enough for an individual to succeed at their jobs no matter how much they know, neither is it enough for an organization no matter how many subject matter experts constitute their human capital. 
There's hardly any job that doesn't involve relating with people – either with colleagues, superiors or subordinates, customers, vendors, etc. This is one of the reasons people skills are now so important more than ever. Our ability to communicate, relate well and work with people, are what constitute these people skills. You can easily get noticed for your super performance when you have great people skills at work or be given a chance to be part of an organization's team right at the interview room, your personal business can retain customers, get referrals because of your excellent people skills. 
Like many other transferable skills, people skills are for a lifetime when we acquire and keep getting better at it. You take them wherever you go, any industry or field you choose to play in, any part of the world you get to be in; you can easily relate with anyone regardless of age difference or their position. 
These people skills are so numerous, let us look at 3 of them that you can start considering to hone:
✅
Empathetic Listening – Beyond just hearing the words people say to you, intentionally listening to understand them should matter to you the most. By so doing, you will not misinterpret and give them undue responses. Empathetic listening helps to connect with people at work. It requires patience and a commitment to really understand people and choose how best to respond. It helps to build emotional intelligence which is also a great skill to have.
✅  
Effective Articulation – At whatever level, where there is the need to present an idea, a report, discuss, explain anything; even at an interview, the ability to speak clearly with the distinct use of words will project us in a good image. You should practice how not
to
use too many words to communicate or get your point across, so as not to lose people's attention before you are done; you should always do a self check or ask for feedback, practice word pronunciations and listen to people who are great at speaking effectively.
✅
Collaboration – Working with others is a must, you will hardly have to function or get through a day alone. You would always have the need to work, discuss or solve a problem with at least one individual. Your ability to work well with others, get together with them to achieve a goal together is key to your success at work. This ability will set you at a competitive edge for leadership opportunities because you'd easily be able to carry others along and not have an insecure feeling of others outshining you at work. Always be ready to give your input when called to work with others on a task or when your opinion is sought. It gives you more credibility and increases your chances of rising faster than others.
Like already said, there are several other people skills, kindly research and commit to honing them for a great success at work and in your career. We hope the 3 we shared will be a good place to start evaluating your current people skill level and improving on them.
Writer: Adenike Leke–Akinbode