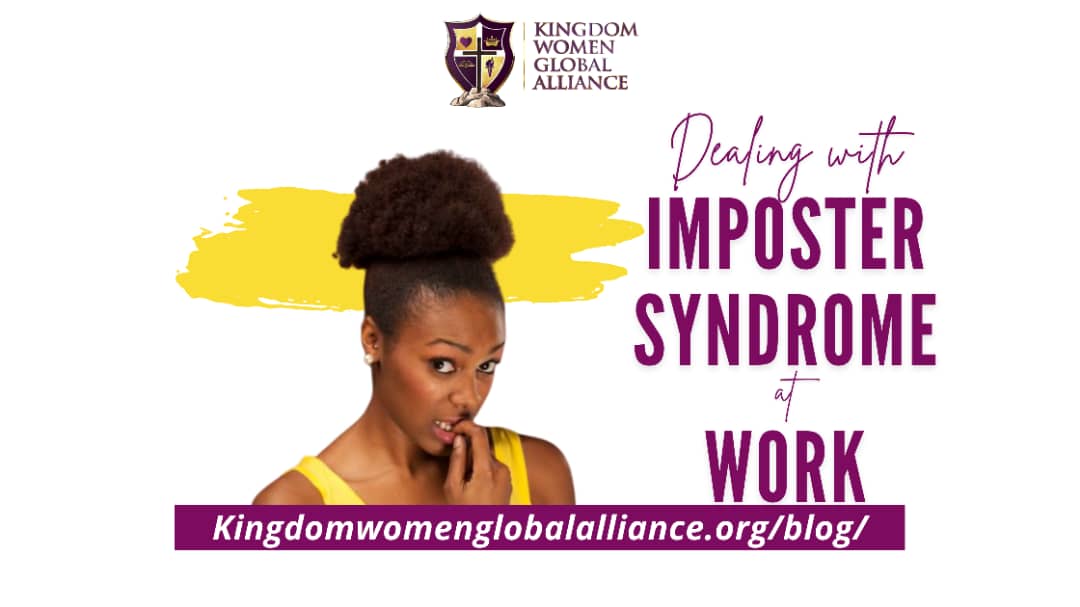 DEALING WITH IMPOSTER SYNDROME AT WORKPLACE
Has there been a time in your career when you felt like a fraud and believed you were hired just by luck, not because you were the best candidate for the job? Do not worry. You are not alone. You may be struggling with "imposter syndrome", familiar to even the most successful persons in the world.
Studies show that over 70% of people from all walks of life have felt like impostors for parts of their careers.[1] Interestingly, the original imposter syndrome research conducted by researchers Pauline Clance and Suzanne Imes in the 1970s focused on high-achieving women who struggled with attributing their success to themselves. So, while imposter syndrome is common to both sexes, women tend to experience it a little more than men.
Imposter syndrome is a mindset that limits us from fully achieving our potentials. It is a false belief that you are not as capable and intelligent as you project or others think. It can lead to self-doubt, fear, missed opportunities and stunted career growth. It manifests at work when you attribute your success to luck rather than your abilities or work ethics, thus holding you back from asking for a raise or applying to a more senior role or asking for a promotion.
However, it is not all bad news with Imposter Syndrome, according to an upcoming report[2] by Wharton researcher Basima Tewfik. She performed studies with over 160 employees of an investment solutions company, ROTC cadets and physicians-in-training. She found that while imposter thoughts may elicit fear, they can also motivate, which is good for job mastery.
So, how can we get the good out of Imposter Syndrome? Here are a few tips on managing Imposter Syndrome and turning it around positively in the workplace.
Spend time regularly reflecting on your accomplishments – Create a "brag" file where you record your wins at work, no matter how big or small. Save emails from superiors, peers or clients recognizing your excellent work on a project or task, so you can refer to them when self-doubt creeps in.
Have healthy conversations about how self-doubt accompanies success with trusted friends and mentors. Find a mentor or friend that is a "safe space" for you to express how you feel. Identify someone who has walked the path you are currently on – they will offer you insights, support, encouragement, and constructive criticism, where necessary.
Stop comparing yourself with others; Focus on your achievements.
Befriend your Insecurity – According to Doris Helge, Women's Leadership Success Strategies[3], we all have parts of us that conflict with other parts. For example, the part that feels incompetent will battle a confident part. So instead of judging this human tendency as a flaw, we can see it as an opportunity for growth.
Set Reasonable Expectations for yourself – Stop setting unrealistic expectations for yourself. Failures are a part of life, and we all have to deal with them. Stop blaming yourself for mistakes or failures that may occur. Instead, learn how to accept a compliment and draw strength from it.
Change your mindset. According to Loren Margolis, it is the only lasting way to end imposter syndrome. Imposter Syndrome relates closely to the belief that you don't influence your success. So, make a list of your top five work successes and pick out the parts that were due to your hard work and those which were due to luck.
Affirmations – Write out positive affirmations – paste them in visible places around your workstation or in your office; use them as your screensaver on your computer or phone. They will help you deal with self-doubt and fear.
Finally, recognize that this is not an issue that is unique to you alone and do not be afraid to get help where necessary.
Writer: Tomilola Adebiyi
[1] https://eric.ed.gov/?id=EJ782339
[2] https://ideas.wharton.upenn.edu/research/imposter-syndrome-unexpected-benefits/
[3] https://www.forbes.com/sites/forbescoachescouncil/2019/06/07/15-ways-to-overcome-imposter-syndrome-in-the-workplace/?sh=1daef2a30cce