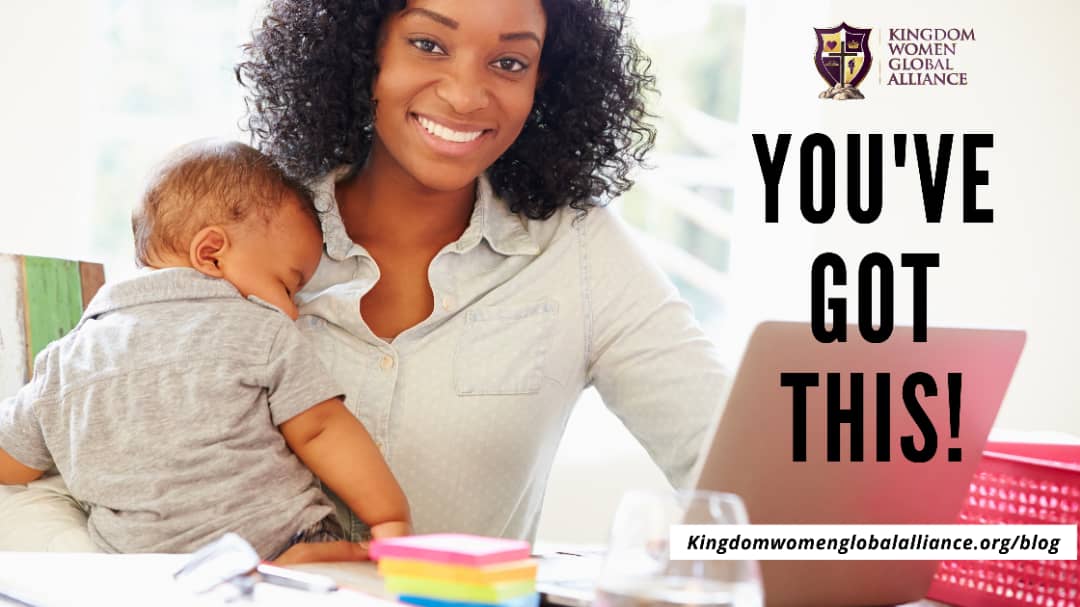 YOU'VE GOT THIS!
I recently had one of my kids admitted to the hospital for over a week and I felt helpless seeing all the needles poke her frail body, series of tests, so many drips that ended up making her bloated etc. I longed to see my baby run, laugh, jump and do all the many things that make me yell, I desperately needed that frail body strong and the need for her to literarily bother me. It hurt as I watched her go through the many stages on the road to recovery and if I could switch places, I would gladly do it.
The flashback to the time at the hospital makes me cherish every moment with my children. I have decided to be present every time and enjoy the moments. I know we get famished, tired and wish we could take a break. We need to start viewing our role from another perspective and fully embrace this beautiful role of Motherhood. We need to realize that "Motherhood is Ministry" and we have been equipped to efficiently and effectively handle this Ministry we have been assigned.
You need to realize and daily declare affirmations that "You've got this". No matter the challenges that come your way, the number of items on your to-do list, the need to ensure your home is in order, laundry, homework, and other urgent stuff. As Mothers, we need to deliberately and consciously make it a habit to look into the Mirror and declare words of affirmations every day, pay attention to the Holy spirits counsel, pace yourself, tender to your garden and don't envy the green garden on the other side.
According to Merriam-Webster, to affirm means to validate something or proclaim it as true. You are declaring or professing something you believe to be correct. Hmmm . . . proclaiming the truth. Keep that thought in mind
Join me as we declare the affirmations below.
Affirmations:
I am capable of doing amazing things.
I will make the most of today.
I am the exact parent my children need to blossom
I am not perfect but I am what my children need.
I give myself permission to do something to nurture ME
One bad day does not make me a bad mom. One bad day makes me human.
My ability to conquer my challenges are limitless and my potential to succeed is infinite.
My children are such a gift and I am so blessed to be their mom
My love and connection help my children above all else.
There is peace and love in my home, even in the midst of chaos.
Tell me you felt absolutely renewed and refreshed speaking those affirmations to yourself. I urge you to create affirmations for different areas of your life and proclaim them as truth.
And remember… You've Got This, Mom!
Writer: Olusola Amu