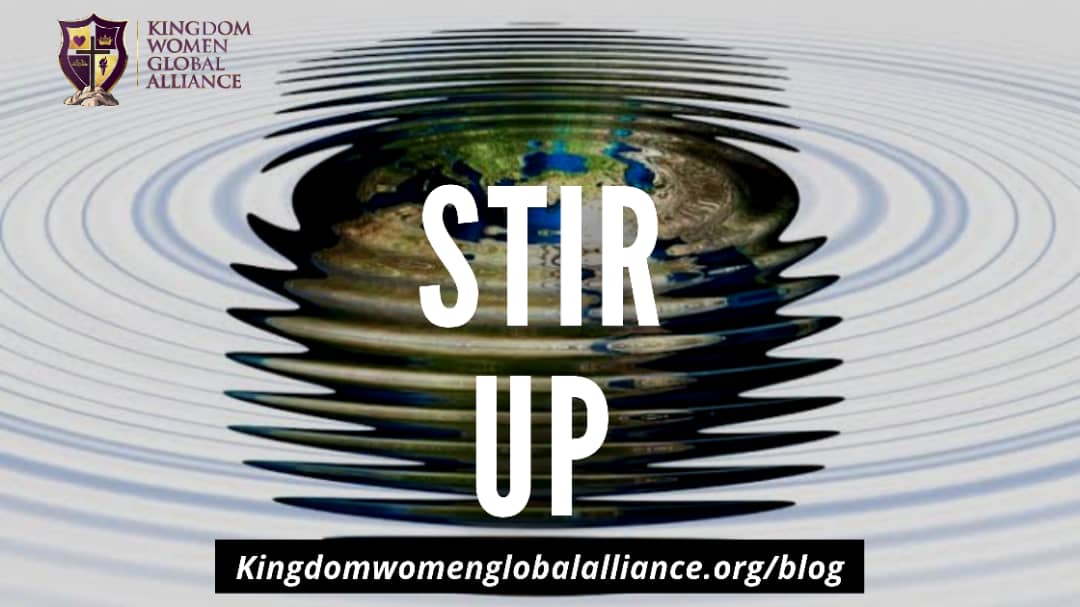 STIR UP
"Our deepest fear is not that we are inadequate. Our deepest fear is that we are powerful beyond measure. It is our light, not our darkness that most frightens us. We ask ourselves, 'Who am I to be brilliant, gorgeous, talented, fabulous?' Actually, who are you not to be? You are a child of God. Your playing small does not serve the world. There is nothing enlightened about shrinking so that other people won't feel insecure around you. We are all meant to shine, as children do. We were born to make manifest the glory of God that is within us. It's not just in some of us; it's in everyone. And as we let our own light shine, we unconsciously give other people permission to do the same. As we are liberated from our own fear, our presence automatically liberates others."
Marianne Williamson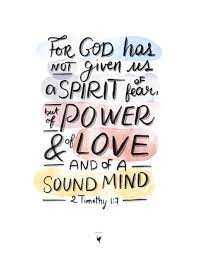 The above was a quote that is absolutely true of God's thought and word for us.
Critically looking at this scripture, we will see from the previous verse that Paul was actually encouraging Timothy, a young minister to stir up a gift that was already imparted unto him
2 Timothy 1:6 says "Wherefore I put thee in remembrance that thou stir up the gift of God, which is in thee by the putting on of my hands"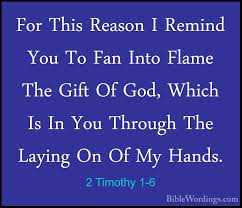 It was after he had given him this command that Paul gave him the following steps to stirring up the gift in him.
👁️Debunk Fear: Inherent in every man, is one sort of fear or the other. Fear of not being sufficient, qualified, beautiful enough, meeting up, rejection, people… And it's very obvious that fear limit and hinders us, it weakens our capacity to SEE even when it so obvious before us. We all fear at some point in our lives because it will always present itself at the cross of every road. However as new covenant believers, we have an advantage to be bold in face of oppositions, to carry the mind of Christ, to be strong and courageous even when it seems not to be working. When you stand in faith instead of fear, you will be clear to go to the next step.
👁️ Walk in the Spirit: The Spirit of God is the power house of the Trinity. An unbeliever can display his gifting in many different motivations but not A BELIEVER. A believer is not for entertainment, showcase or to excite the people. He/she is for a mission, a mission to save, to fulfil an agenda in God. And truly speaking, it can't be done in the flesh. We need to work in the power of His spirit and interestingly, GOD HAS GIVEN US THE SPIRIT OF HIS POWER. It's a Gift: Hallelujah 🙌. Let's therefore leverage on this which God has freely given to us. And we can never completely display this power to effectively affect others if we don't do it in the next step.
👁️ LOVE: Love is another word we can use for compassion. This was what characterized Jesus ministry throughout his walk here on earth. Jesus was moved with compassion, love for those who needed healing, deliverance, peace, resurrection… Many people have their different reasons for showing their gifts: to pepper them, to show our level of spirituality, to confirm our pride, etc
However, no one can ever stand a lasting pressure when it comes if our motivations for using the God given gift is not love. WALK IN LOVE AND LET IT BE OBVIOUS ON YOUR WORK.
👁️ Sound Mind: Lastly, Paul encouraged a sound mind when using the gift. I know our mind is broad when discussing the issue with it. Today, let's look at stirring up the gift through INTELLECTUAL SHARPENING. Sometimes, we stay at the other levels and expecting to be relevant at every season of our life. We need to sharpen these gifting through training and retraining, practice, coaching, etc.
Every one of us has got a gift in whatever way and God is expecting us to use these gifts to bring His kingdom Agenda here on earth.
Today, what step(s) are you going to focus on to stir up that gift in you?
You can share with us as we all learn together.
Pen: Sandra Ufuoma