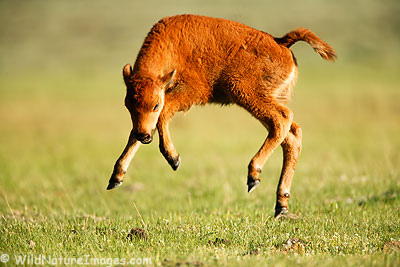 FREE TO FROLIC!
When was the last time you were in the midst of some happy and bubbly toddlers?
Most toddlers are known for having a mind of their own. Now, try to imagine having about 5 very happy, well-fed, bouncy and bubbly toddlers, who are very excited about being in water, splashing, jumping, screaming, just enjoying the moment and taking it all in, without a care in the world. Can you picture that? It gives an idea of what the Prophet Malachi was talking about in the fourth chapter of his book. Look at 3 different translations."But for you who fear My name, the sun of righteousness will rise with healing in its wings; and you will go forth and frolic like calves from the stall." Malachi 4:2 NASB
"But unto you who revere and worshipfully fear My name shall the Sun of Righteousness arise with healing in His wings and His beams, and you shall go forth and gambol like calves [released] from the stall and leap for joy." – Malachi 4:2 AMPC
""But for you who fear my name, the Sun of Righteousness will rise with healing in his wings. And you will go free, leaping with joy like calves let out to pasture" Malachi 4:2 NLT  
Isn't it so refreshing that scripture says those who revere the Lord, have the promise of healing and joy? Those who honour the Lord will find healing in Him but that's not all, they will frolic like calves released from the stall and leap for joy!
Take the happiest, bounciest, bubbliest three year-old you have ever seen, add the strength, grace and agility of Olympics sportsmen, then add the complete abandon of someone who has never even had the thought of caring what others are thinking while he or she is dancing. This is the beginning of the excitement of calves released from a stall; when they hop, leap, frolic, bounce, gambol full of joy at the newly bestowed freedom, so much so that the joy cannot be contained. This mirrors the kind of life God wants for those who live in awe of Him. God wants us to be happy, and He wants us to enjoy being happy!
God is not pleased when you work for Him, but live a life of burdens, devoid of beauty and joy. God doesn't want you rigid, cold and hardened by life's circumstances. He wants you to receive His healing. He wants you to laugh heartily and wholeheartedly. He wants you delighted; He wants to satisfy you with good things. He wants to fill your heart and life with joy. He wants to make you a dispenser and a distributor of joy!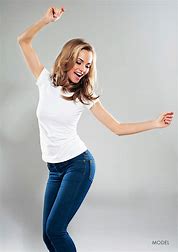 Hold on to your child-like wonder like your whole life depends on it because it actually does. Dance, laugh, jump, play, frolic, marvel at the wonders of God and truly commit to living a life of joy, regardless of circumstances. This is God's will for you who love Him and look to Him in awe. True reverence doesn't make things dull and boring, It brings JOY!