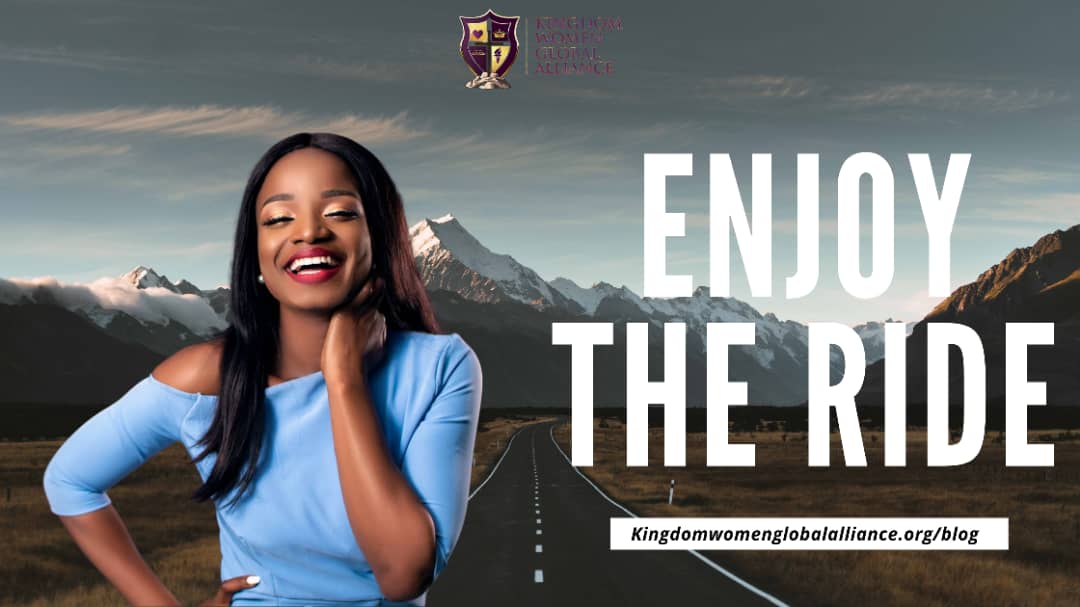 ENJOY THE RIDE
In the search to fill the vacuum in the soul, people go on a journey to testing waters of different tides. A journey that entails so many uncertainties, the journey of going extra miles (out of the father's will) to please men, the journey filled with validations, pains, hurts, depression, worries, heartbreaks (totally draining the soul).
Singlehood is a gift from God, many young folks see this as a punishment rather than a season of deep preparation which can either mar or make the next phase.
The mindset needs to be renewed about this season, if we don't see the light in it; giving ourselves solely to God's will (in it is the best choice for our lives) will be difficult; people depend on God for all other aspects of life except the choice of future partners.
My Motherland has put a time frame on different stages of life, they make you feel less of success when you are not at the expected stage. Pressures from family and friends are not easy to bear either, these pressures can make anyone settle for less. This has filled so many people with bitterness against friends, comparison is a thief of joy. Your path is different and the timing will definitely be different.
This season is not for you to feel less of yourself rather while waiting for the man God is grooming you to be his purpose-fulfilling partner, add value to yourself, love yourself, work on strengthening your weaknesses, discover who you are and reaffirm the good words God has said about you.
Be intentional about investing in your life (invest in your character, invest in your prayer life, invest in your finances, invest in your career, invest in your relationships, invest in important aspects that matter to you)
Joseph was sold into slavery by his brothers because they were jealous of him. He got into Potiphar's house and up scaled to be the head steward in charge of all the affairs of the house. His master's wife made advances to him, he could have settled to be with her because of all the riches her husband had, rather he stood in God's will not to defile himself and sin against his God even when he knew there would be consequences for refusing her.
He lived in his singlehood fulfilling the purpose for which he was sent to Egypt. It wasn't pleasant in the prison for him (he understood everything was a preparation phase for the next phase of his life) he got out of the prison by God's grace, in fact, he was fulfilling his purpose while in prison and after he left the prison. He was exalted, became the governor and in the purpose he found a wife.
Don't sit around giving space and fantasies marriage with every brother that says hi to you, you should never assume relationships with someone who hasn't made his intentions known to you.
You might say it's not easy, yes I know; emotions can play dirty tricks on us sometimes, it now boils down to being submitted to the leading of the Holy Spirit.
Writer: Ayomide Fasakin