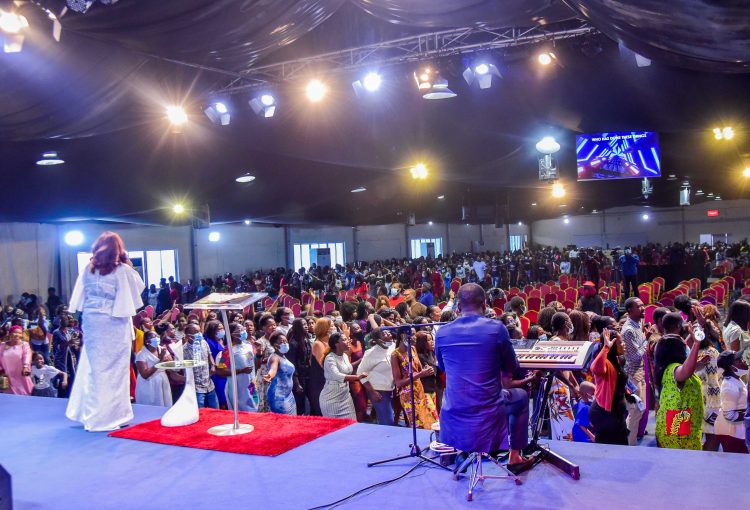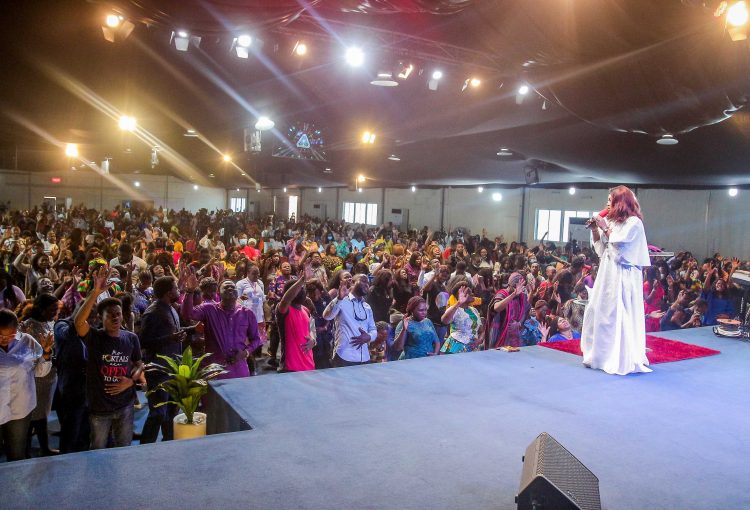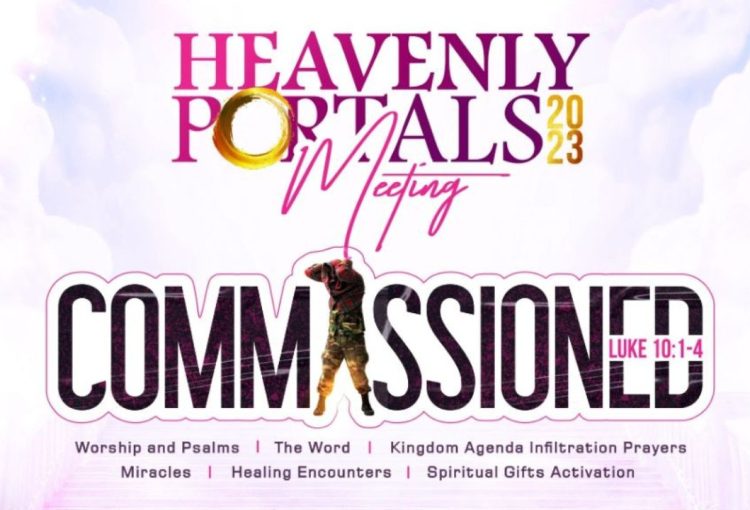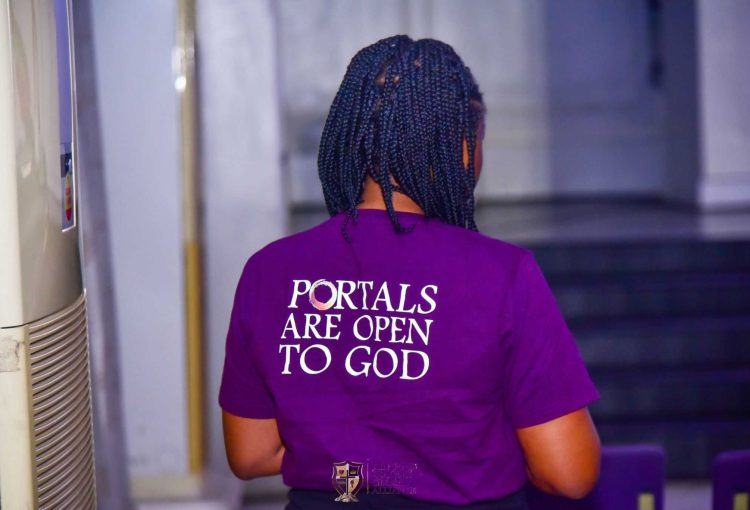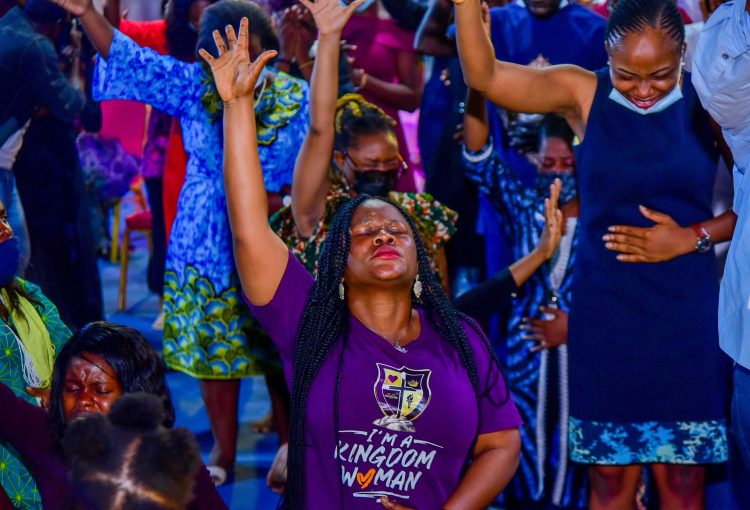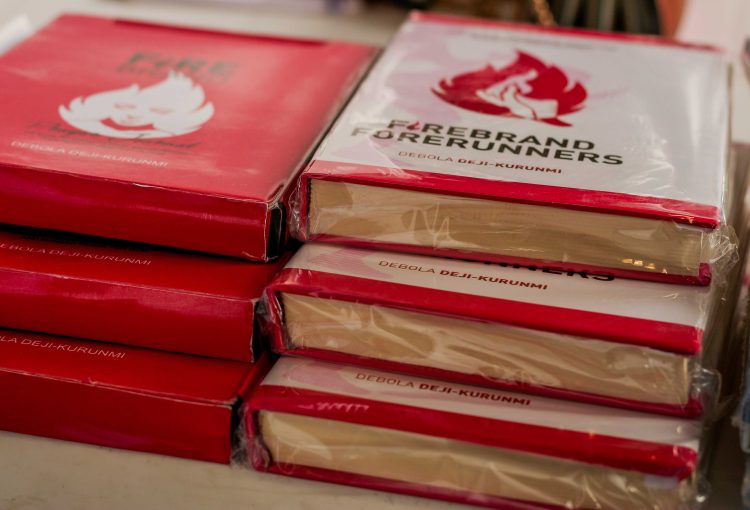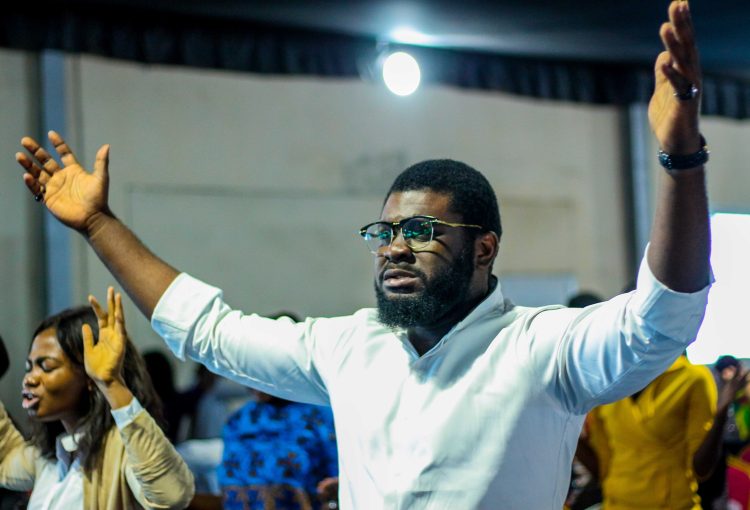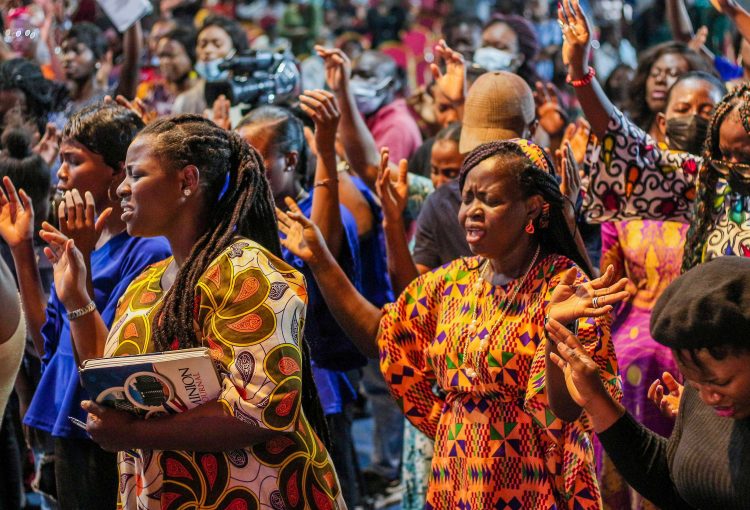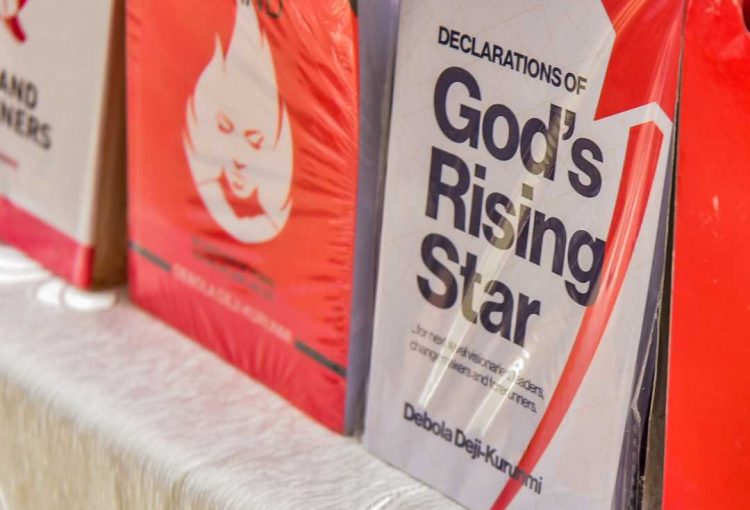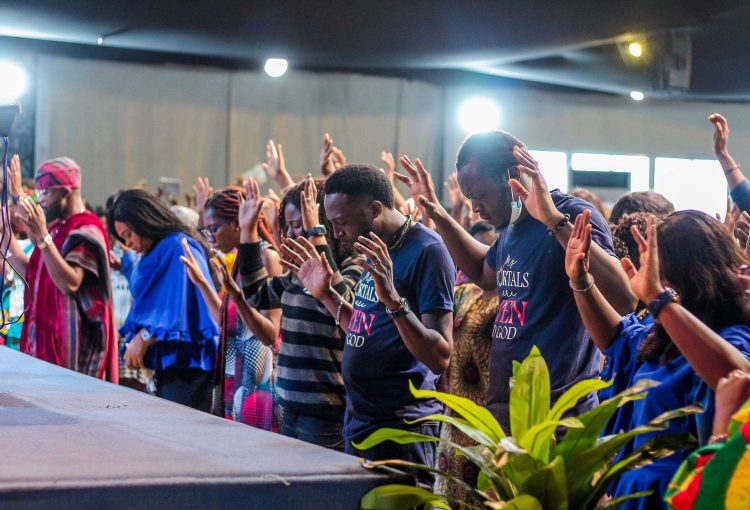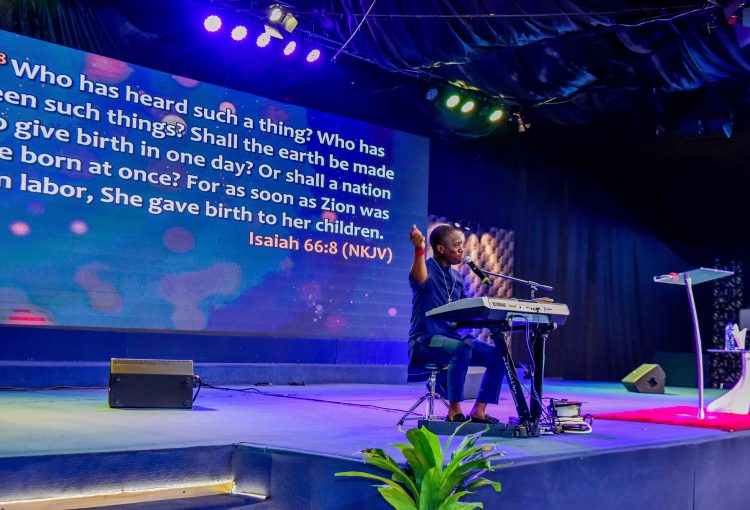 Date - Sat, 26 Aug 2023

Time - 9:30am WAT

Location - Lagos, Nigeria

Livestreamed
A Worship, Miracles and Commissioning Meeting
by the Holy Spirit
to release God's Supernatural Healing Power!
Two years ago, on Sunday, 5th June 2021, the Lord gave us a burden to convene Prophetic Worship Gatherings where He would open Heavenly Portals into our own spiritual portals, as He continues to strengthen the placement of His Church to solve enigmas in the world, and confront the Agenda of Satan against Humanity.
He said, "Convene a prophetic worship gathering under the inspiration and instruction of the Holy Spirit that brings my sons and daughters into an anointed atmosphere to receive heavenly blueprints, extraordinary supernatural solutions, and divine mandates for the Decade. I am activating and releasing next-level, trans-generational grace upon my visionaries, to birth and build astonishing signs, miracles, and wonders that will shift humanity into its finest evolutions – so that My Will is done on earth just as it is in Heaven."
Our Heavenly Father promised mighty visitations, divine answers, revelatory insights, unprecedented ideas, unusual concepts, and supernatural instructions from Heaven to Earth.
Everyday saints will be given blueprints to create solutions to our world's toughest challenges across all mountains of influence, as they advance His Kingdom Agenda.
Since receiving this Mandate, we have held two annual editions of Heavenly Portals Meeting, bringing together thousands of saints across the world in both in-person and virtual attendance, to partake of the Lord's Feast of Spirit and Word only.
Themed
"COMMISSIONED",
Heavenly Portals' Meeting 2023 is a Worship, Miracles, and Commissioning Service where:
Saints will experience deliverance and liberty through the Mystery of Melody, and Protocol of Praise

God's Kingdom Agenda and Spiritual Strategies will be deployed into the hearts of His Kingdom Soldiers, in unique blueprints that will be activated for the coming days

Vessels, Visionaries and Voices of God's Mandate will be commissioned into greater effectiveness, impact and longevity for His work in the nations

Worship will unlock new realms of holy pursuit, divine desire and new hunger for intimacy and fellowship with the Lord

Ministers, Missionaries and Minstrels will be anointed afresh for their work in the Field of Souls
Worship and Psalms

The Word

Miracles

Healing Encounters

Spiritual Gifts Activation
At this Convening, we will also witness the ordination of new Ministry Leaders at Kingdom Leaders Global Alliance who are coming into the new tenure of service within our ministry.
Heavenly Portals Meeting will hold (online and onsite) by 9:30am WAT on Saturday, 26 August 2023.
Men and Women are invited to join us.
Please click the button below to register.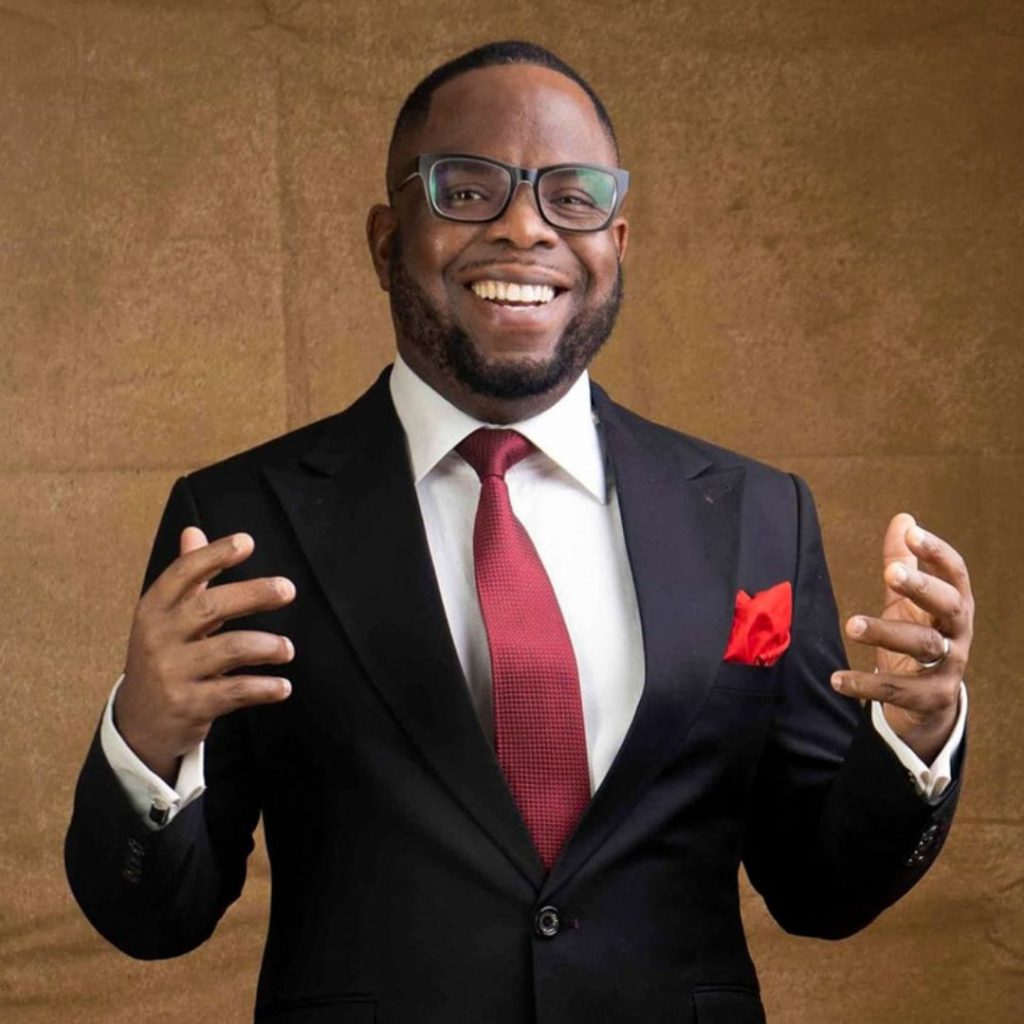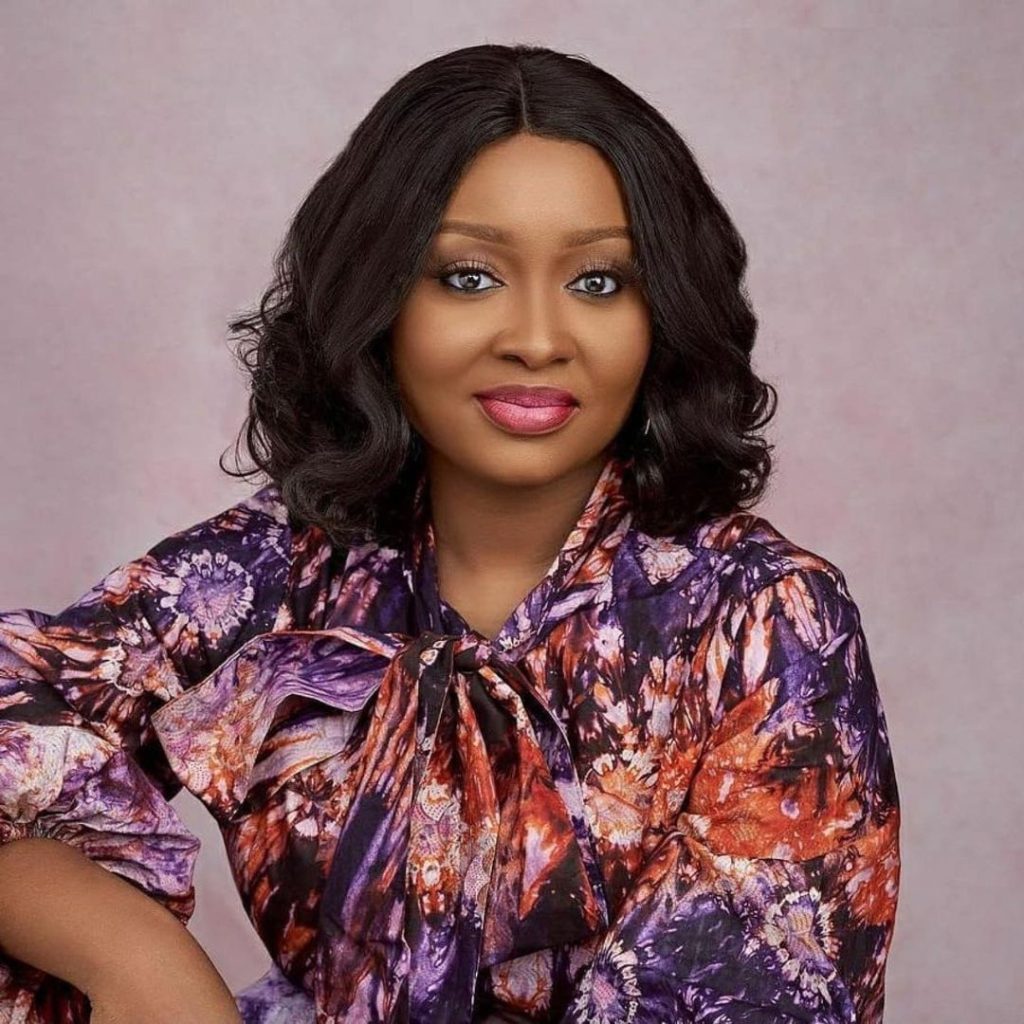 Pastor Debola Deji-Kurunmi
Minister Sunmisola Okeleye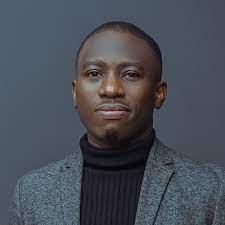 "
God touched me and kept telling me that am accepted in the Beloved. He healed my heart of rejection. He told me I can trust Him not because I had no other alternative but because He always delivers on His promises. Heavenly resources are now available to me.
Jesusina Olasumbo
Onsite Attendee
"
I am still lost for words for what I experienced. Just at the beginning of the ministration, I felt little drops of rain on me but I could not see it. I looked up to see if the roof was leaking. As I looked up, I saw dew, just like when it rains and the atmosphere is still dewy. I kept on looking up and was going to ask those beside me if they had felt anything drop on them. I felt so full after the meeting, a fullness that is inexplainable. The effect of the meeting was so much and is still so much that while I was sleeping the next morning, all I kept on hearing was a guileless heart being repeated.
Naomi Yissa
Onsite Attendee
"
On the morning of 7th August 2021, I was down (almost depressed). I was crying in my spirit. I was talking to God asking him why I continued having problems upon problems. As God would have it, the time I logged in to YouTube to follow Heavenly Portals Meeting was when the Pastor was praying in the Spirit. I joined in the prayers. Then another Pastor came to lead worship. My spirit was revived immediately. It was as if I changed myself, I felt no more sorrow. I want to thank God for the grace to attend that meeting. I don't know what I would have done in that sorrowful state. Thank you for the great opportunity. God bless you abundantly. Amen.
Ifeoma Ilo
Online Attendee
"
1) I received clear blueprints for my 4 children. My first daughter has started to manifest her creative talent. 2) My portals have been re-opened. I believe I can count at least 10 of the heavenly portals taught by PDDK that I am now experiencing. I give God all the glory. And my fire is re- ignited.
Funmilayo Fakile
Online Attendee
"
It was 🔥 for me. There is truly no distance in the realm of the Spirit as I felt God's presence mightily in my room where I joined online. It was a birthing into dimensions for me, my journal was inscribed with words from my Abba to me as the heavenly portals opened to me with full access transportation systems. At some point in the meeting, I became more observant of the white gown PDDK wore and I knew it was a conduit of God's presence for us as His cloud filled everywhere! I salute you for yielding to the Lord and for the sacrifice to see God's mandate become reality in the reality of man on earth. More grace in Jesus' name!
Joel Kehinde
Online Attendee
"
I joined online and since Saturday (7 August, 2021) I've watched the replay at least 5x but I still can't get enough 🙌 Thank you, General DDK, for leading us, ma'am. My key takeaways are: 1. God's heartwork - let God work on my heart so I can carry Him to my generation. That was so profound for me. 2. For God to furnish me with a surplus abundance of everything I need for the HIGHEST DEMANDS of my destiny so when they say "How do you do it", I can boldly but humbly say, "How can I not do it 🙌". 3. For God to place me in families. Guileless hearts, absolute love, and a competition-free zone.
ChinyereDistinguished Chimezie
Online Attendee
"
Through Min. Nosa's ministration, the Lord uncovered the lies of the enemy and its deceptions to me. He then started to show me the things I need to get out of the way to come into the fullness and abundance He promised. Since HPM, the Lord has increased my Faith to trust and believe him for miracles.
Olamide Ayoade
Online Attendee
"
1. I got a fresh baptism of the Holy Ghost ANOINTING. 2. Got a good number of confirmations. 3. I got AMAZING financial testimonies and a lot still downloading... after the heavenly PORTALS meeting. 4. I now know how to cut covenant with God and truly it tastes GOOD. Thank you PDDK, for saying YES to this godly assignment and for all that you do. I give God all the GLORY for His faithfulness which is FOREVER sure!
Pauline Usitaka
Onsite Attendee
"
He visited me by sharpening my reception to hear him clearly. Also, the heart work that was spoken of has also been a great need for me over the years and I was glad to hear that the Father has made provisions for me to go through this journey which I believe would greatly transform me. Also, I gained back my identity as Abba's daughter.
Oluwatobiloba Ogunnubi
Onsite Attendee
"
I received immediate answers and instructions to a career burden (questions) that had lingered in my heart for over a decade. It felt like a heavyweight left me.
Yvonne Joseph
Online Attendee